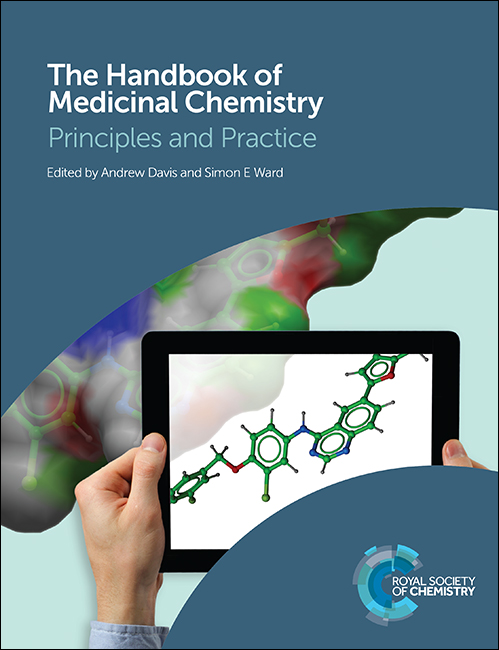 Enter to win
To coincide with our attendance at SLAS 2017 in Washington, DC we are offering you the chance to win a copy of The Handbook of Medicinal Chemistry.
Our very own expert Simone Braggio and his team of Mauro Corsi, Aldo Feriani, Stefano Fontana, Luciana Marocchio and Caterina Virginio authored chapter 15.
---
Published by The Royal Society of Chemistry
Description
Drug discovery is a constantly developing and expanding area of research. Developed to provide a comprehensive guide, the Handbook of Medicinal Chemistry covers the past, present and future of the entire drug development process. Highlighting the recent successes and failures in drug discovery, the book helps readers to understand the factors governing modern drug discovery from the initial concept through to a marketed medicine. With chapters covering a wide range of topics from drug discovery processes and optimization, development of synthetic routes, pharmaceutical properties and computational biology, the handbook aims to enable medicinal chemists to apply their academic understanding to every aspect of drug discovery.

Each chapter includes expert advice to not only provide a rigorous understanding of the principles being discussed, but to provide useful hints and tips gained from within the pharmaceutical industry. This expertise, combined with project case studies, highlighting and discussing all areas of successful projects, make this an essential handbook for all those involved in pharmaceutical development.
Description courtesy of RSC website
---